Nuevo Vallarta fishing charters
Nuevo Vallarta fishing report for October is a great one. Mahi-mahi, Marlin, tuna and sailfish will be around for The Fall season. Right here in Nuevo Vallarta Nayarit Mexico. We're ranked number one for pelagic fishing right here in the Pacific from the Nuevo Vallarta. We started the month out by doing some maintenance on some of the boats getting ready for the winter season. Winter season is the high seas in here and we always have plenty of bait and Plenty of Fish. We have a couple of different companies that we work with that supply our bait a fish. They work all night to make sure we have fresh bait in the morning for all our clients. Tough job but at 2 dollars a bait it's a fisherman's dream job.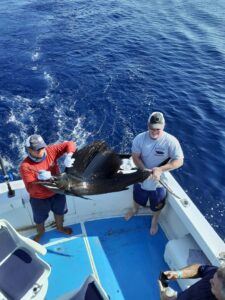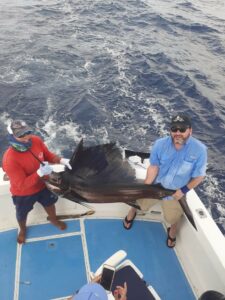 Yesterday was great of towards the north side of Nuevo Vallarta catching some Marlin, sailfish and mahi-mahi. Mixed in there were some Snapper along with roosterfish. October is a great time to be fishing from Nuevo Vallarta. Over on the south side we had one of the smaller boats fishing for roosterfish and mahi – mahi they had fantastic luck. Couple of rooster fish and some nice mahi-mahi for a 6-hour charter. Action is heating up right here and Nuevo Vallarta fishing.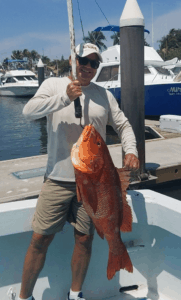 Some of the offshore guys are reporting really good numbers the huge mahi mahi, tuna and Marlin. We're leaving a little bit earlier so we can catch these guys on the right tide that means when the Tide's coming in or going out. The fish have feeding times at just like we do so it's always best to check the tides ,bait movement and water Clarity before leaving the dock. If you need help with finding a good Charter give us a call or toll-free number or send us an email.
Would love to get you out there on one of our boats. We can handle from two people all the way up to 200. So if you're looking for Bay fishing or deep sea fishing here in Nuevo Vallarta we've got you covered right here in October.
Look forward to seeing everyone out there with some rod bending action.
Captain Paul right here in Nuevo Vallarta
see more at https://www.tripadvisor.com/Attraction_Review-g154267-d17672670-Reviews-Nuevo_Vallarta_fishing_Charters-Nuevo_Vallarta_Pacific_Coast.html
Nuevo Vallarta fishing report
Puerto Vallarta fishing report for September started with one heck of a week. Lots of bait showing up along with all kinds of pelagic fish. We had some great clients coming to fish for sailfish, mahi-mahi and other pelagic fish from all over. Texas, California, Mexico, Las Angles, and many other places. Our groups were really mixed, new clients, repeat clients and Families. The family trips were mostly inside our fantastic bay fishing for small game like some of the mahi-mahi, snapper, yellowtail, and roosterfish. Puerto Vallarta fishing was a super busy weekend with a lot of great action we have some incredible weather along with a lot of sunshine. Most days are in the 80's now. The high was also around 80 degrees and most of the fishing spots had blue Water with these really great conditions here in Puerto Vallarta we were having a ball on some of the short fishing trips.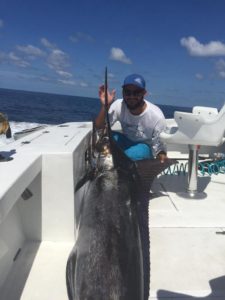 We fished over by one of the large Rivers finding some incredible triple tail which is fantastic eating fish out there to fish for. These and some of the similar spots we are catching all minds of small game and some pretty good size Spanish mackerel over on the North Shore. The fast feeding bonitas and yellowtail were tearing the water up. Where we caught 10 to 20 fish in a 6 Hour fishing trip which left our clients quite happy. They had all the fish they wanted to take with them.
The offshore fishing was also incredible we did several 8 to 10 hrs. trips on the Northside Punta Mita to all the way to Lo De Marcos. There were some, Marlin and some mahi-mahi caught on these trips. Which one day where we found a dead whale and there were several sailfish and Marlin all around taking. Fishing Puerto Vallarta and fishing in Sayulita was hot for the month of October. We used a lot of pitch baits over the last couple of fishing trips.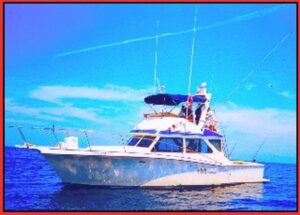 The mahi-mahi loves the live bait where they were thick and very hungry. We quickly switched over to some high-speed lures and we're getting double Hook-Ups almost every time we passed close by to where the large tree was floating.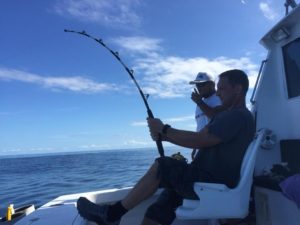 And the surrounding areas a few Marlin finding as well. The marlin is close and this is one of the very best months for marlin. What are you waiting for ?? Come down and enjoy the action
Tight lines
Capt. Pete and crews
see more at http://www.travelvallarta.com for fishing news about Puerto Vallarta.