Riviera Nuevo Vallarta fishing report for April update. If you're looking for great inshore and offshore action in Nuevo Vallarta for the beginning of spring is to place to be. There's so much going on in the bay snorkeling, whale watching, and deep-sea fishing. If you are looking for an exciting time on the water here in Nuevo Vallarta well April has so many options to offer. The weather has been perfect for fishing.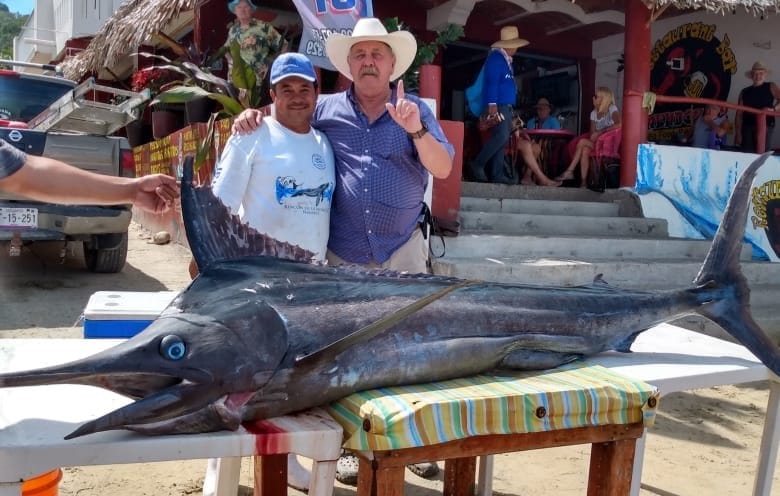 Along with some incredible fishing there still be some whales dolphin, huge manta rays, sea turtles and tropical fish to see on your fishing trips inshore and offshore right here in Nuevo Vallarta. The inshore action has been producing several different species of pelagic fish. There have been yellowtail, skipjack tuna,California bonitas, mahi-mahi and Spanish mackerel. The last couple of fish listed is highly rated for dinner fare. This time of the year the inshore fishing action just can beat unless you looking for a trophy fish.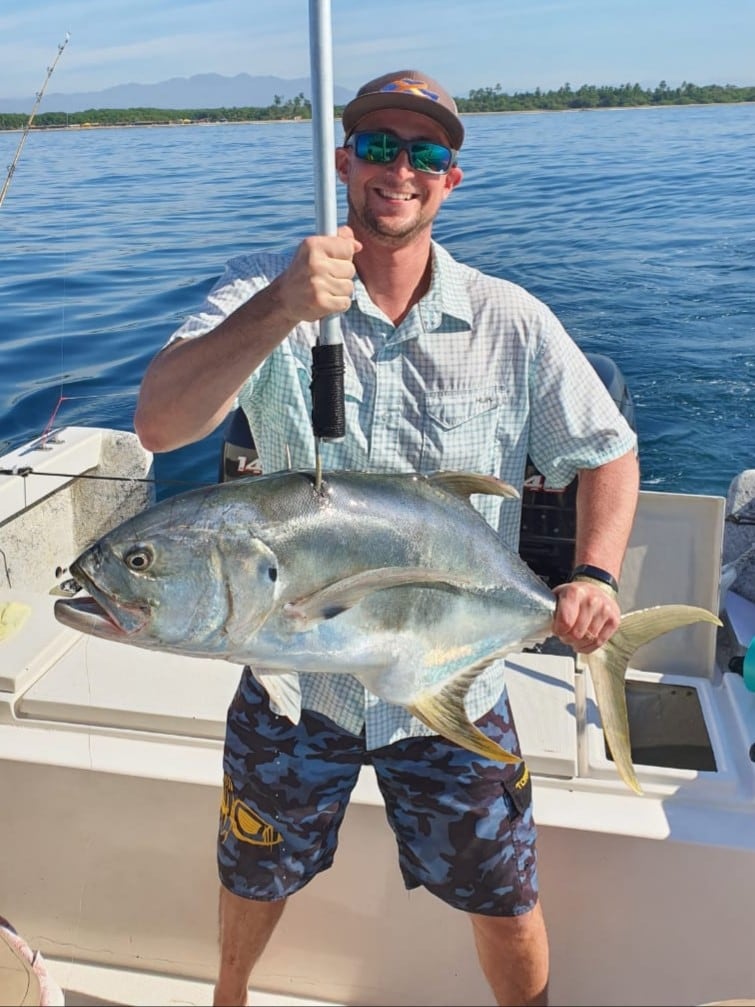 The deep sea fishing charters here in Nuevo Vallarta we are seeing more and more marlin coming in. With all kinds of baits arriving it's just common sense that we are seeing and catching more marlin. There's an old saying in Mexico " March is for Marlin and Marlin love March". The marlin and other game fish we catch during the month of march are here because of the bait movement and water temperatures. When you mix these two together that simply means fish and a lot of them.
If you are not looking for trophy fish but still want to have some fun fishing here in Nuevo Vallarta then we have mahi-mahi,sailfish,roosterfish and plenty of tuna to keep most anglers happy all day long. The march offshore fishing charters offer more than just trolling for the big one. There will be many chance to bottom fish, kite fish,live bait and jigging. We offer many different opportunities so please call to specialize a trip for you and family. We offer special  fishing rates for spring.
Here in Nuevo Vallarta we offer family trips,hard core fishing trip,bay trips and all water activies you ca think of. If you are wanting to get any  reservactions for spring break of the month of March our city of Nuevo Vallarta has perfect weather,sunny days,some of the best hotels on Mexcio, fanttistic food and all the fun you can handle. Please let us know how we can excedd your vaction expectations
Capt. Paul and crews
See what our sister city has to offering fishing charters
Nuevo Vallarta fishing report. Now that we have survived Christmas and one heck of a New Year's here in Nuevo Vallarta. Time to get serious about catching fish for our clients that are coming down for January 2020. First and foremost I want to wish a special thanks to all the clients that came out with us in 2019 and kept us number one right here in Nuevo Vallarta.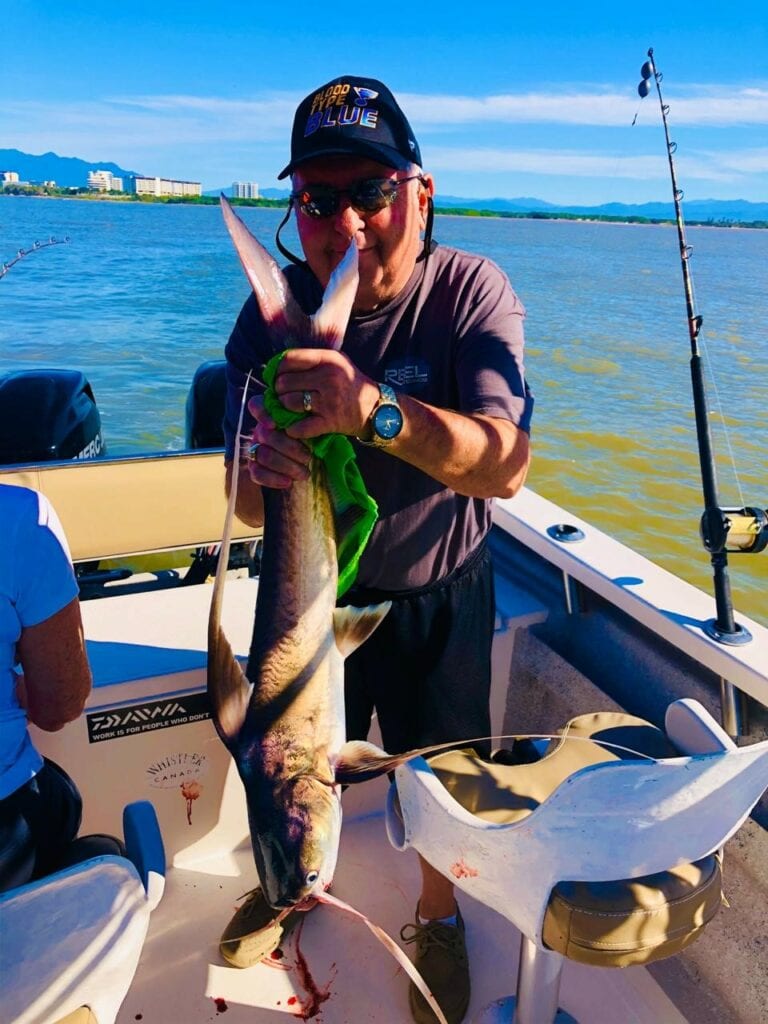 January 2020 is the time of the year we still have incredible fishing offshore. There are many fishermen that are coming down are just as happy fishing inside our beautiful day. As it just so  happens to be one of the largest in the world and we offer all kinds of fishing. So if you're looking for some inshore fishing casting, slow trolling some live bait, jigging and even popping some topwater lures we have the boats and great captains to hook you up for the best fishing charters in Nuevo Vallarta.   This time of the year in the bay we have incredible fishing from yellowtail. Roosterfish, skipjack tuna and some of the good eating mahi mahi. Don't be surprised if you're out there having fun and your land a striped Marlin or a sailfish right here inside our beautiful bay.
This January 2020 or water temperature is still in the upper 70s which is holding billfish ,tuna ,Marlin and mahi mahi offshore in good numbers. If you are  looking to come down and land one of these trophy fish or I just take so home to eating fish  with you January is a great month to be here with beautiful weather. If you're going to be looking for a certain type of fish remember to shoot us an email with your request. vallartafishing@hotmail.com The pelagic fish like Marlin, sailfish and mahi mahi have certain temperatures and conditions that they like to feed in. Some exmalpes are tuna like the water close to 80 deg and sailfish can be caught in much cooler water like the 70;s deg. So if you'll contact us before coming down will be able to give you a heads-up on where the fish have been biting and explain to you a little bit about the satellite Terrafin service we use. The service gives us the water clarity, temperature and where are the best places to fish by using a satellite service before even leaving the dock.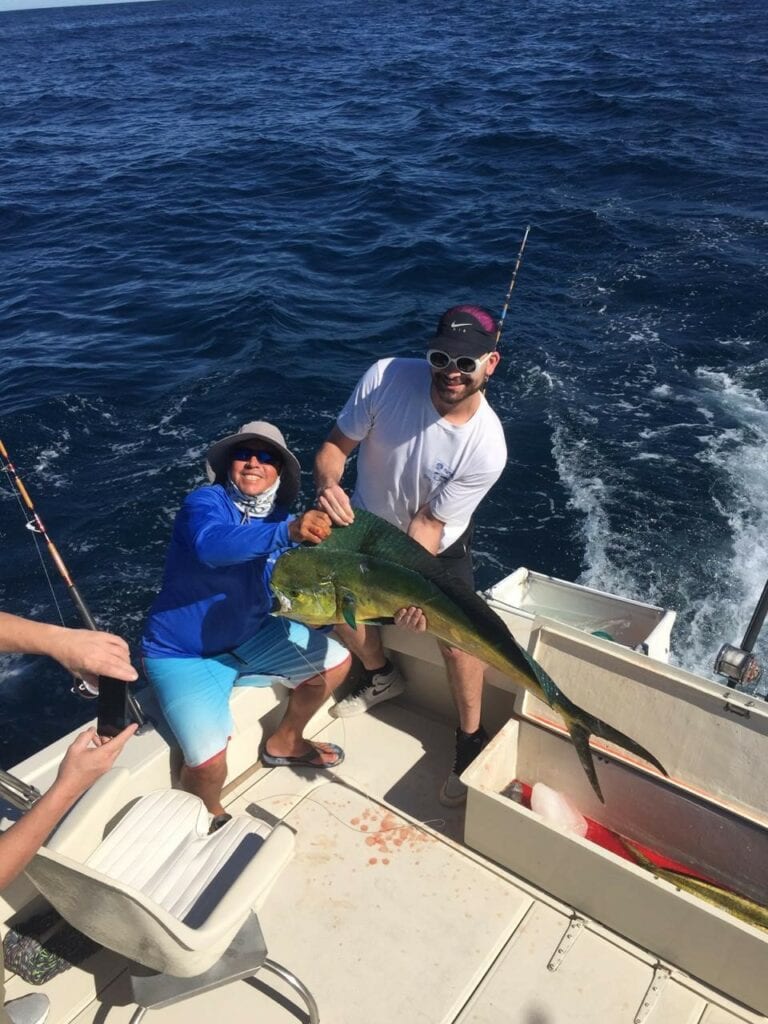 One of incredible sights  that we also have along with our great fishing is the humpback whales that show up every year. We have the humpback whales, spotted bottlenose dolphin, huge manta rays and the big sea turtles to see on the way out to the fishing grounds whether it be offshore or right here in our beautiful Bay. The humpback come here and the winter months to have their calves and to make more baby whales. A little known fact about the humpbacks is the gestation for a humpback whale is 10 months. When we see these babies that are only a couple of days old there around 12 feet long and 3 tons.
What an incredible sight to see while you're out fishing around these huge mammals playing right here in the bay and at times right in front of the hotels. So if you're looking for some great action for fishing, just relaxing in the bay of Nuevo Vallarta, doing some whale watching or snorkeling we've got you covered right here in Nuevo Vallarta fishing.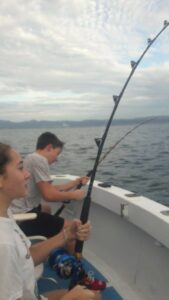 Give us a call toll free 800 430 6048 or send us an email and we'll be happy to get you out there with the right Captain and crew
And of course the right size boat. We offer fishing trips in Nuevo Vallarta from 1 person to 200 fishingermen
Happy New Year to all and hope to see you out there with tight lines
Capt. Paul and crews
see the Puerto Vallarta report at
Riviera Nuevo Vallarta report
The best deep sea fishing in Mexican Riviera Nuevo Vallarta.
The Mexican Riviera Nuevo Vallarta is incredibly famous for its beautiful beaches and coastline that reaches around the north and south side of our Bay for over a hundred and twenty miles. Nuevo Vallarta is one of the top tourist destinations in all of Mexico. Nuevo Vallarta offers jungle, Rivers, Islands, lagoons, mangroves, one of the largest bays in the world and some of the most incredible deep sea fishing in Mexico.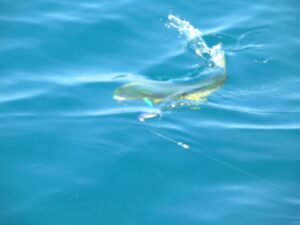 Nuevo Vallarta is known for its deep sea fishing. We fish for sailfish, tuna, mahi- mahi, Marlin and many other game fish. There are several places that can be fished close to Nuevo Vallarta in half a day. The bay fishing is it situated right in the middle of our Bay and close to Nuevo Vallarta. This makes access to the beautiful beaches and deep sea fishing easy from several of the beautiful hotels right here in the Mexican Riviera.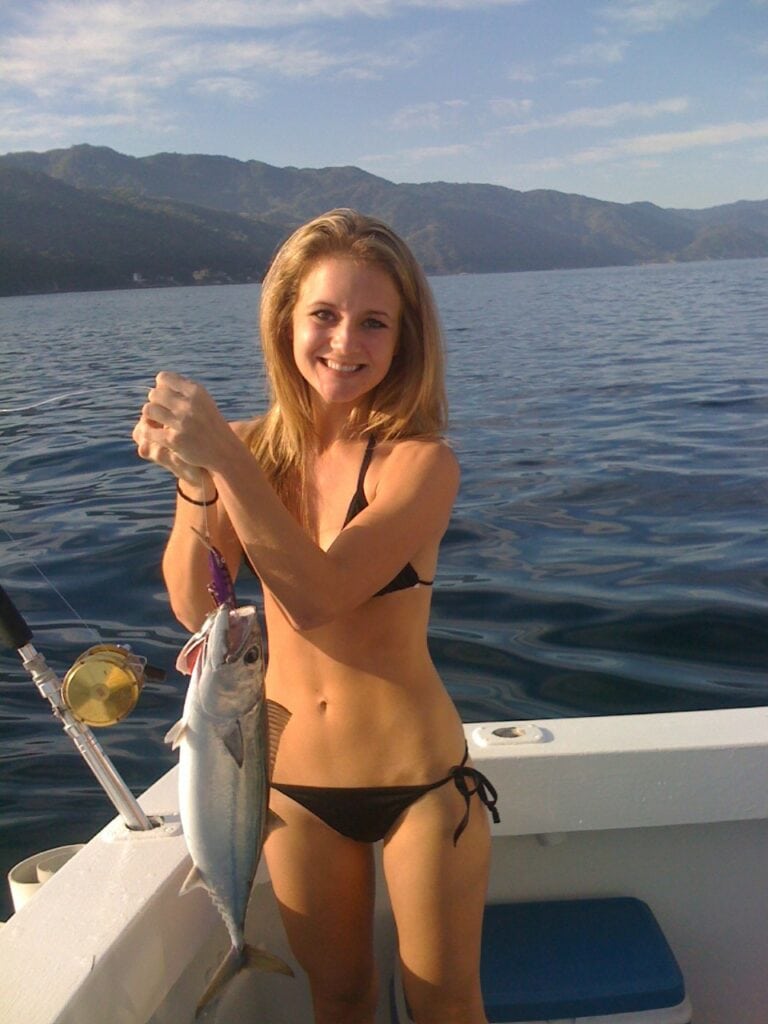 There's also all kinds of snorkeling, diving, whale watching and snorkeling adventures from the Mexican Riviera here in Nuevo Vallarta. There's a beautiful Marina with all kinds of boats located close by. We have 28 foot super pangas all the way up to super yachts of over a 100 feet.
If you're looking for beautiful beaches, a relaxing day on the water, sailing, whale watching or the excitement of deep fish deep sea fishing here in Nuevo Vallarta Mexico give us a call on our toll-free number 800 430 6048 and will be more than happy to set up your vacation right here with us. Looking for a great hotel we have several recommendations and can help you out with that as well.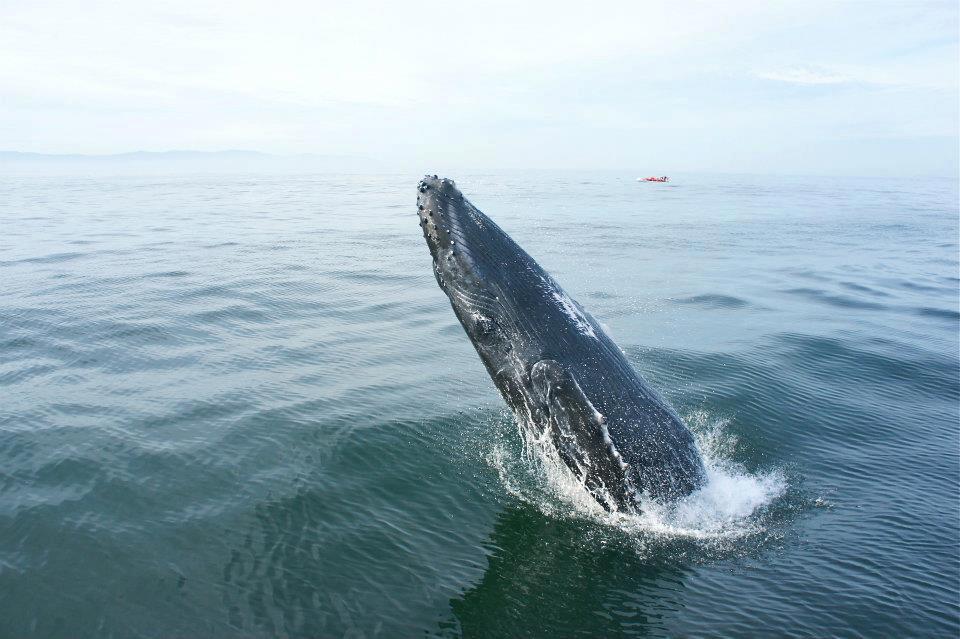 Do not hesitate to use our services if you want to go fishing, from the tranquil inshore game to the thrilling big game fishing offshore.
Book our services here: Puerto Vallarta fishing Reservations
Also, check puertovallartas.com for Nayarit, La Cruz de Huanacaxtle, Punta de Mita and Sayulita fishing information.
Come down and enjoy some of the incredible fishing and whale watching and sailing that we offer right here in Nuevo Vallarta.
Capt. Paul
nuevovallartafishing@hotmail.com
toll free 800 430 6048
tel: 322 2210920
cel: 322 29 46240