Puerto Vallarta snorkeling trips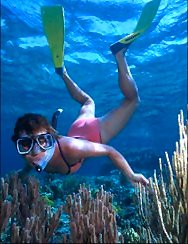 Puerto Vallarta snorkeling
Puerto Vallarta snorkeling-Snorkeling Puerto Vallarta look what we have to offer below:
Why go on a dive boat when you want to go snorkeling ??
Take a look below and see what we have to offer at Snorkeling Unlimited.
Personal service
Great snorkeling locations
Different boats to choose from
New equipment
Free beverages and snacks
Bilingual crew
Fully licensed and insured boats
lots of different kinds of sea life
1/2 and full day trips
 
We have been In Puerto Vallarta offering sailing, snorkeling, whale watching and deep sea fishing charters for 30 years. Come out with the pros and see what a difference the boat and crew make.
We pride ourselves on our personal service and friendly crew that sets us apart from the rest of the fleet. One of the best in Puerto Vallarta. Snorkeling Puerto Vallarta is super all year round clear smooth water about 80 deg. and great snorkeling trips in Puerto Vallarta, Mexico had by all clients.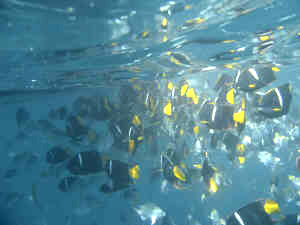 With the water temp. hanging around 78 deg. this is one of the very best times to Snorkel in Puerto Vallarta.  There are so many kinds of tropical fish to see and take pictures of here in Puerto Vallarta snorkeling.  Come down and join us on one of our cruises.   We have several different boats to choose from.  Be sure to check with us about current conditions and any other water-related requests that you may have.  We will be more than happy to answer
any questions that you and family might have for us here at Puerto Vallarta snorkeling.
Contact us via our contact page.
call toll-free 800 430 6048
from Canada or the United States
Office : 322 22 10920
Cel: 322 29 46240