Hola from Nuevo Vallarta where the August fishing continues to be amazing. We're coming up on our summertime fishing here in Mexico.  The fishing is as hot as the weather. My captains have been reporting inshore fishing is incredible. Water temperatures have been cooler than normal, abundant bait and with the COVID-19 there are fewer boats out on the water. This is increasing our fishing hookups and good size fish. If fishing this summer in Mexico in your vacation plans then Nuevo Vallarta is where you need to be.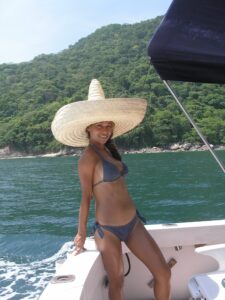 Inshore fishing has also been producing many yellowtails we had six fish on at the same time the other day. There have also been some yellowfin tuna over by a Yalapa for the 6-hour bay fishing trips. The roosterfish have been tearing up the water and are here in good numbers. With these kinds of fishing conditions in Nuevo Vallarta the success rate of great days has been fantastic. Before coming down to Nuevo Vallarta shoot us a quick email so we can give you the latest conditions and fishing report.
Several of our offshore captains are catching sailfish in good numbers. The mahi-mahi I've been hitting offshore and inshore with incredible numbers. With these kinds of conditions, you can expect numerous hook up either inshore or offshore. You're coming down and looking for a big marlin the offshore action is where you need to be. Starting to see some of the really big ones here.  The black marlin is here and still seeing the blue marlin mixed in with these huge fish.
Be sure and check out our fantastic fishing rates in Nuevo Vallarta
The marlin is ranging from 250 all the way up to 750 lbs.  The water temperature is holding around 80 degrees.  This is ideal for all kinds of pelagic fish.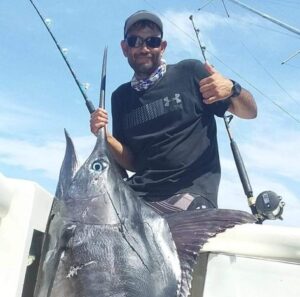 Most of these gigantic Marlin are feeding on live bait. We are also having good luck on our black Bart lures and skipping baits. The offshore action has been so good we're seeing numerous hookups in one day. If you're looking for a summertime vacation or coming this August o Nuevo  Vallarta we have all the fishing action you can handle. If you'll give us a heads-up on when you're coming and how many people will be in your group and I'll personally guarantee we will put you on the right boat with the right crew. Look forward to seeing everyone out there on the water. Stay safe and see you soon here in beautiful Nuevo Vallarta  where the fish are always biting.
We are also known for the friendliest crews in Mexico.