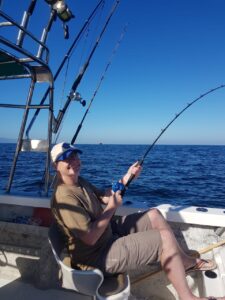 Nuevo Vallarta April 2020 fishing report. The last month of March started off with some incredible fishing catching all kinds of small game in the bay and pelagic offshore. As everyone in the world knows the arrival of this virus made us come to a screeching halt after the coronavirus was discovered in China. This virus has affected all parts of the world and will include Nuevo Vallarta Mexico. We know it's coming.
Coronavirus update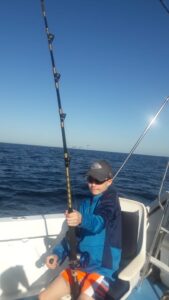 Here in the Nuevo Vallarta there have not been any cases of the Coronavirus as of the writing of this fishing report. With the way the virus is spreading we know that they will be cases here soon. We are taking every precaution that we can and listening to the governmental guidelines keeping are families, friends and clients safe. Everyone  knows sooner or later the coronavirus will arrive and we are preparing for it. Here we are praying for everyone's families here in Mexico and around the world where there have been infected with this virus much more than us.
Fishing report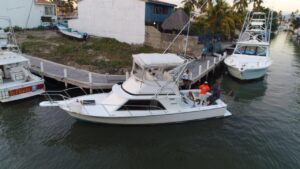 Normally the fishing in April is fantastic. This coming months is when the water starts to warm up several degrees and much more bait showing up inside the bay and offshore. We start to see how much clearer water and much better fishing conditions in April.
With these rising water temperatures this brings in some of the bigger fish here in the Nuevo Vallarta sport fishing. We are all anxiously awaiting to see what's going to happen in the month of April in the way of the coronavirus and how soon are boats will be back on the water catching trophy fish. April is one of the months that we use live bait to catch sailfish, Marlin, mahi mahi, and the big yellowfin tuna.
We'll keep you posted
We want everybody that has worked with us for this year to know that we sent out refunds and have held reservations for people that are still coming down to fish with us. Please take a look at our website, Facebook, Instagram, and Twitter. We will be posting coronavirus update for Mexico and of course updates for when will be back fishing here and beautiful Nuevo Vallarta.
Stay safe and we'll be praying for your families here from Nuevo Vallarta Mexico. Look forward to seeing everyone as soon as this virus is over and the world gets back to normal.
Check more about fishing in Puerto Vallarta at https://travelvallarta.com
Captain Paul