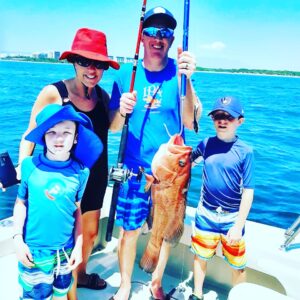 March 2020 fishing report/coronavirus latest news here. So far today we have had zero cases of the Coronavirus here in the Mexican Riviera. We are constantly monitoring the latest conditions for the Coronavirus here in Nuevo Vallarta for our family, friends and of course clients that are coming down to fish with us in the coming months.
Offshore Fishing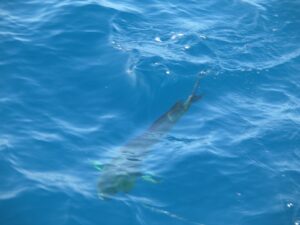 March is one of the better months for fishing here in the Nuevo Vallarta and we have so much to offer in the way of deep-sea fishing, bottom fishing, reef fishing and trolling for the big game. There will be many different kinds of billfish such as Marlin sailfish and some of the other top pelagic fish here in the month of March in Nuevo Vallarta. Once we have a handle on the coronavirus there will have many clients coming back down to beautiful the Nuevo Vallarta to enjoy the fishing. We also have great beaches, 5 star hotels, and the spectacular food. In the meantime, we're hoping everything can get back to normal for us here in Mexico and other countries around the world.
Inshore Fishing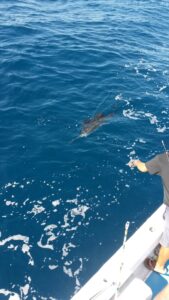 When the fishing return to normal here in Nuevo Vallarta I'll be expecting incredible Bay fishing. March is one of the best times to be here in Nuevo Vallarta. The main reason are the weather, sunny beaches, fantastic places to stay along our beautiful Coast, numerous places to eat and the fantastic bay fishing we offer. They'll be all kinds of fishing to enjoy here. The most popular are bottom fishing, some digging, some live baiting and some trolling. These different kinds of fishing methods usually produce schools of Yellowtail, some of the skipjack tuna, California bonitas.  There will be some of the large roosterfish we see along the South Shore in March.
For info on Puerto Vallarta fishing check travelvallarta.com
Contact us for any doubt you may have about.
You can book your fishing trip here.
Here in Nuevo Vallarta fishing will be praying for everyone around the world. Hoping to overcome this virus and be restored back to normal living conditions.