Nuevo Vallarta spring break in Nuevo Vallarta 2020. This spring break is it going to be a great one here in the Nuevo Vallarta. With so many different options and incredible deals on hotels, restaurants, activities ,sailing ,snorkeling ,whale watching and hanging out at the beach along with great deep sea fishing why would you choose anywhere else to enjoy spring break or Easter.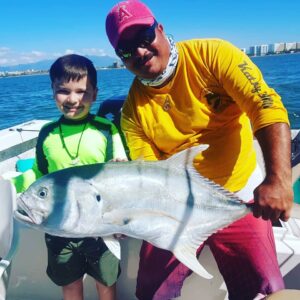 Spring Break report
The fishing for spring break in the Nuevo Vallarta it's going to be fun filled action for those wanting to fish this year for 2020. There will to be a lot of people from all over different colleges , different countries, local people and all kind of international travelers. It's going to be one fun time with a party atmosphere, beach goers, fishermen, students and much more action. Some of the main fish that we're going to be targeting for spring break 2020 are going to be sailfish, Marlin, mahi mahi, and roosterfish.  The tuna will be here offshore in good numbers.  It will be you choose as of what pelagic species you want to fish for in Nuevo Vallarta on of the most exciting cities in Mexico.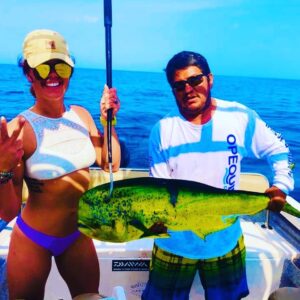 Inshore fishing
When's spring break rolls around is about the same time all the bait moves in to the bay and we have some incredible fishing here for all different types of fish. There will be a lot of good bay fishing here in the Nuevo Vallarta for folks are coming down with their families. We offer these bay fishing trips for people that don't want to spend all day on a boat but or just want to go out and have fun and catch some fish. With our company we offer free cleaning and packing of the days catch.
Offshore reports
There's also fantastic action for some of our offshore fishing. These deep sea fishing trips is where we're going to be going after some of the big game. ON most days fishing offshore consists of 8 hours of fishing or more. Last year during spring break we had some incredible fishing and I believe this year will be even better.  The water temperatures have already moved up a few degrees in some of our favorite fishing spots offshore.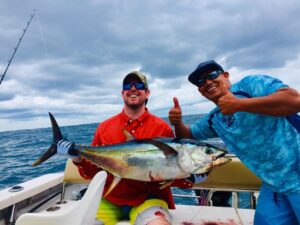 With so much to do here in the Nuevo Vallarta Mexico the Mexican Riviera why would you think of going anywhere else for spring break. We're going to have a lot of fun. We have fishing trips so come down and join us for some of the great fishing and activities.  Not to mention some of the friendliest people on the planet.
Don't for get to check out our sister city Puerto Vallarta
The weather is going to be perfect. Be sure and try to book early or any of that activities. If you have any questions please call us on our toll-free number.  800 4306048  and our email  nuevovallartafishing@hotmail.com
Tight Lines for spring break 2020
Capt. Paul