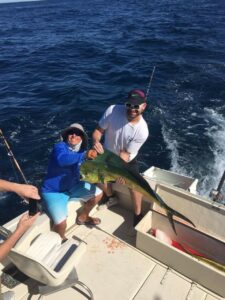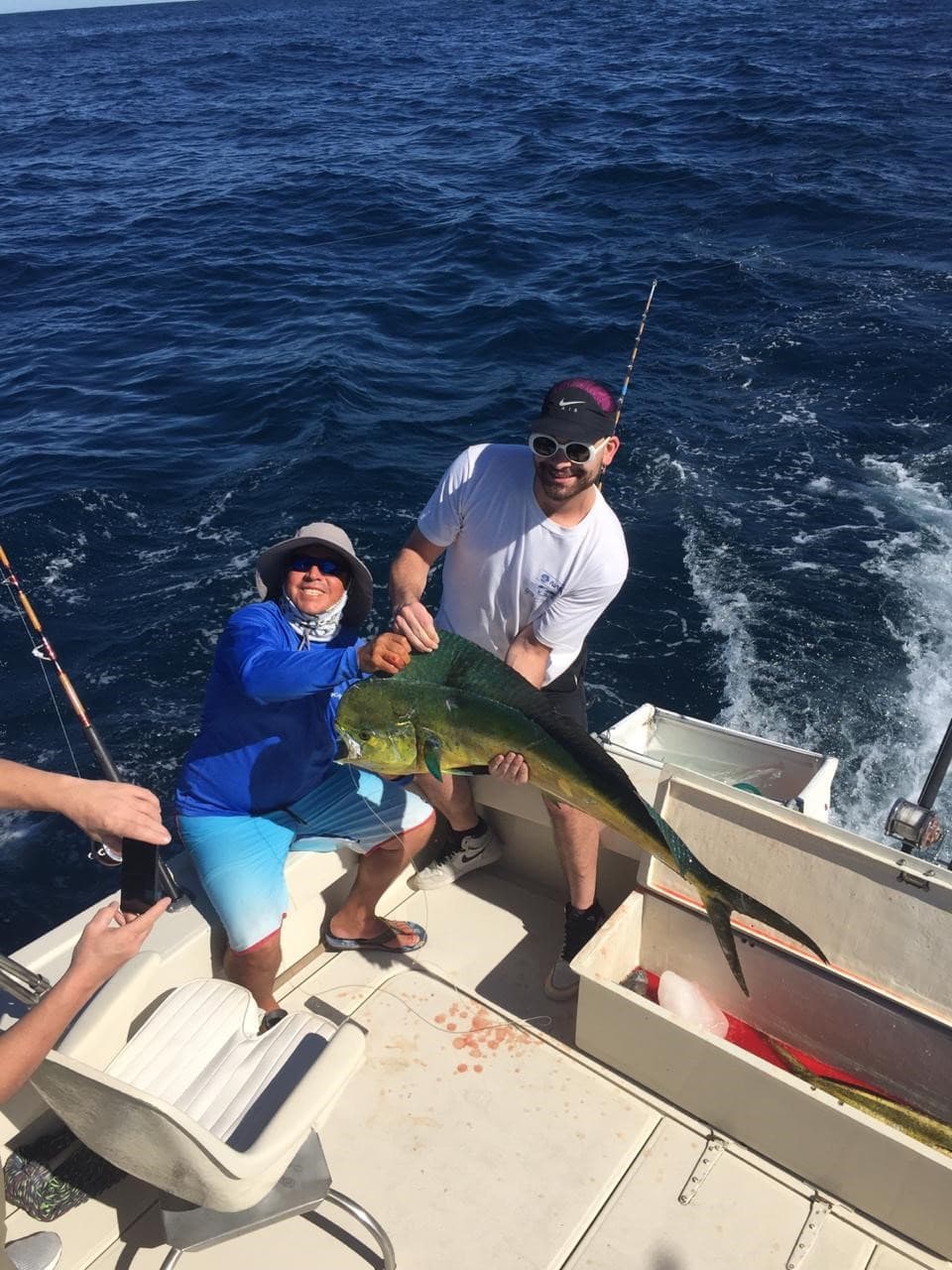 The Nuevo Vallarta fishing report here for January 2019 starts off with a big bang just like all the fireworks that we have for New Year's here. We had an incredible year for 2019 and 2020 started off with even better fishing numbers and beautiful weather. The fishing is as hot as the weather which is around 75 degrees. Fishing forecast is great to incredible.
Inshore Fishing & Whale-Watching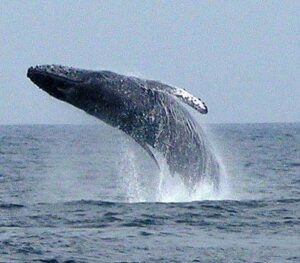 For the fishermen that are coming down to the Nuevo Vallarta will enjoy beautiful weather, great fishing and seeing the whales along with some of the most beautiful sunsets in the world.  January is one of the best months to be here for  all kind of activities. The bay action started just like the month of December with some fabulous  action. All kinds of pelagic fish here in the bay to catch on the shorter trips. Some of our favorite are the rooster fish, mahi mahi also known as Dorado, the great tasting Spanish mackerel along with roosterfish. This time of the year to see some sailfish and the occasional marlin right here inside the bay.
Offshore fishing report
Looking for deep sea fishing offshore here in Nuevo Vallarta.  Offshore fishing here in Nuevo Vallarta for January 2020 producing some really fast action with striped Marlin, sailfish, mahi mahi and even a few of the big black and blue marlin. If you're looking to fish for the marlin, sailfish 8 hours fishing charter  is highly recommended although we do catch him on some of the shorter trips.
Big game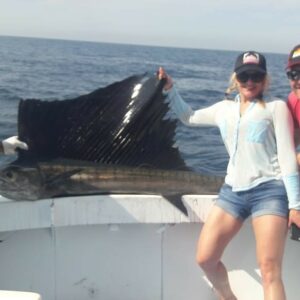 For the trophy hunters that are better coming down looking for the big fish then plan on spending 8 hours plus where we've been catching fantastic marlin, tuna, sailfish with some really big mahi mahi. The water temperatures are still holding around 80 degrees in this means hot action with the warm water. We've been watching satellite pictures that we received each day. This info gives us an idea on where the fish are biting and feeding.
Call us!
I want to encourage everyone coming down here to Nuevo Vallarta Mexico they give us a call toll free 800 4306048.  Shoot us a quick email nuevovallartafishing@hotmail.com to find out what the latest conditions are. The conditions change every day here in Nuevo Vallarta. This is why we offer a toll free number for people to call and get the latest update for fishing.
Looking for great fishing, warm weather, incredible sunsets and some of the friendliest people in the world ? Then please come down to the Nuevo Vallarta. Please feel free to check out our fishing calendar
We have all kinds of boats from 28 foot boats all the way up to a 100 foot offshore multiple Day fishing boats.
Hope to see everyone out there on the water