Nuevo Vallarta fishing report November 2019. Have another exciting winter season that's starting off with lots of mahi-mahi. The November action was incredible along with many tournaments where we placed second in the largest tournament here in Puerto Vallarta sailfish division.
Offshore action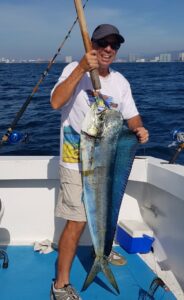 The mahi-mahi action continues in November. We're out yesterday hooked up several mahi mahi and saw several sailfish and Marlin. We're still seeing a lot of tree stumps old stuff floating in the water and this is holding Dorados like crazy. Some days we can pull up and catch the Dorado each cast. Incredible action to put it bluntly.
For those folks that are willing to venture offshore the Marlin and sailfish have been there for the taking. The offshore run has not been very far and most days the Seas a very very flat. Here in the winter months we rarely get rough Seas. You're concerned about the Sea and the weather please call me on our toll-free number 800 430 6048 will be more than happy to ask you answer any questions that you might have about fishing here in Nuevo Vallarta.
Inshore fishing & Whale-Watching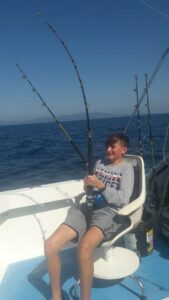 We've had lots of families over the vacation holidays doing lots of bay trips and producing quite a few fish. We have a 13 year old boy landed his first Marlin with his family from Chicago way to go Matt. Can you imagine how exciting this was for him and family.
On another side note the whales have decided to show up as the water is finally cooling down just a little bit. 83 deg. Over the last month is dropped about 2° soon as it drops another couple of degrees the humpback whales will be here in full force. It's always a pleasure when we're taking me for catching lots of fish as we see the whales on the way out and on the way coming back in. We also do whale watching trips for folks I just want to see the whales and enjoy the beautiful weather.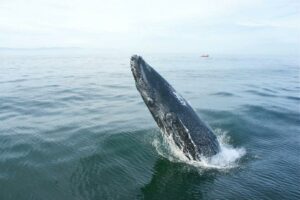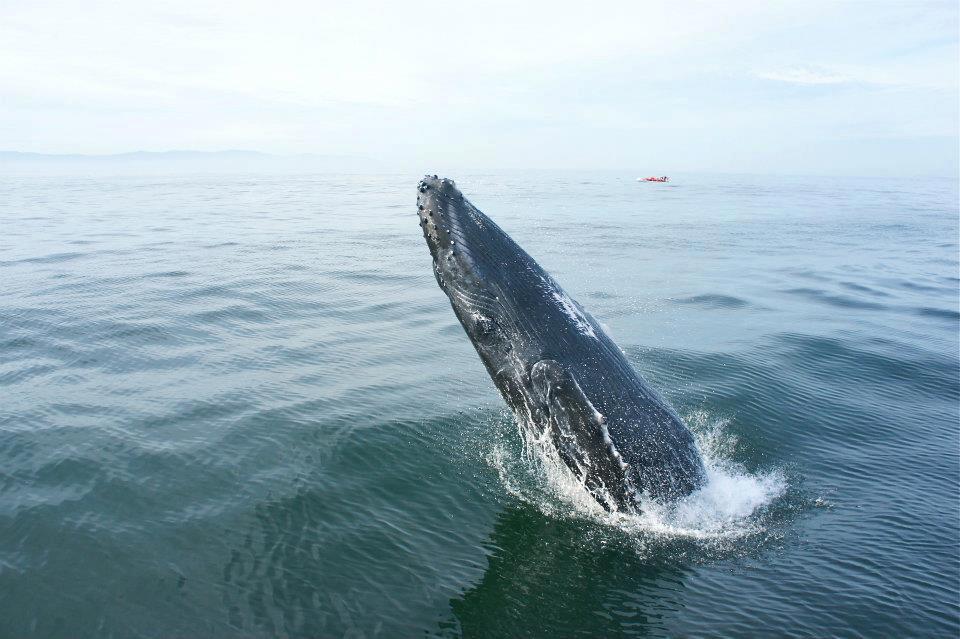 You're coming down to the Nuevo Vallarta. Also known as the Mexican Riviera the winter months are absolutely the best. With temperatures around 75 degrees sunny days and flat Seas what's not to like about being here in this season?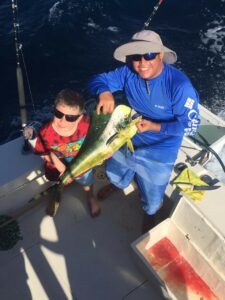 Be sure and shoot us an email or a call on our toll-free number 800 430 6048 be more than happy to help anyone with their vacation plans coming to Nuevo Vallarta Mexico.
For info on Puerto Vallarta fishing check travelvallarta.com
Contact us for any doubt you may have about.
You can book your fishing trip here.
Captain Paul and Crews